Chords, Chords, Chords
A new concept for even more fun in playing the piano.
The book "Piano Chords Step-by-Step"
Written by Bernard Janssen & Uwe Scheid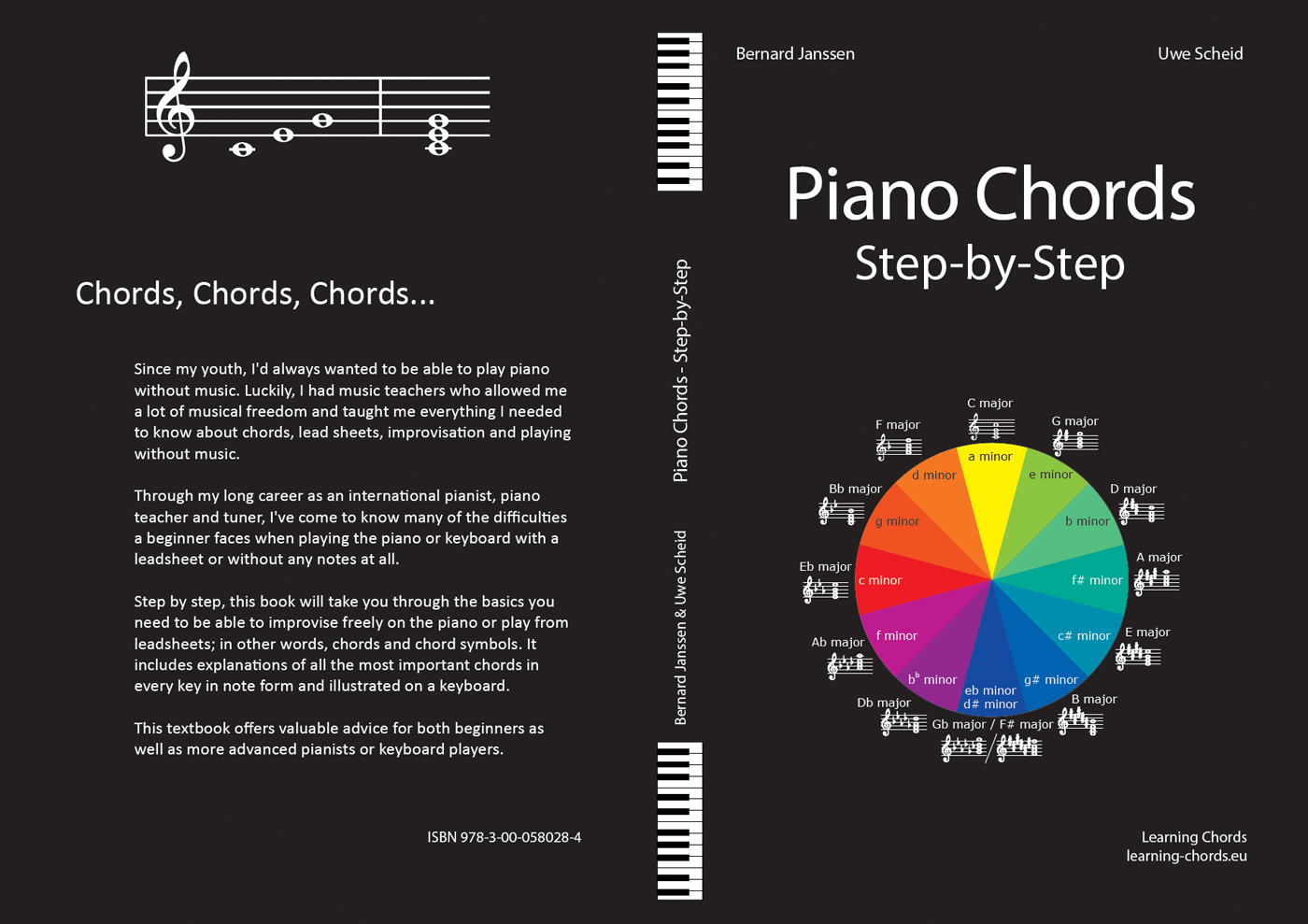 Bernard Janssen with decades of international experience as a pianist, piano teacher, and a piano-tuner, he knows the difficulties encountered as a beginner playing the piano or keyboard without notes or lead sheets.
This book gives you a step-by-step approach through the key fundamentals that you need in order to freely play the piano through the knowledge of chords and chords symbols.
All major chords are shown in every key shown both as notes and as keyboard images.
The workbook provides both the beginners and the advanced pianist or keyboardist valuable assistance.
Have fun practicing
Bernard Janssen & Uwe Scheid
Price €28,50 Inclusive: Shipment ( registered letter by airmail )
Informations: This email address is being protected from spambots. You need JavaScript enabled to view it.